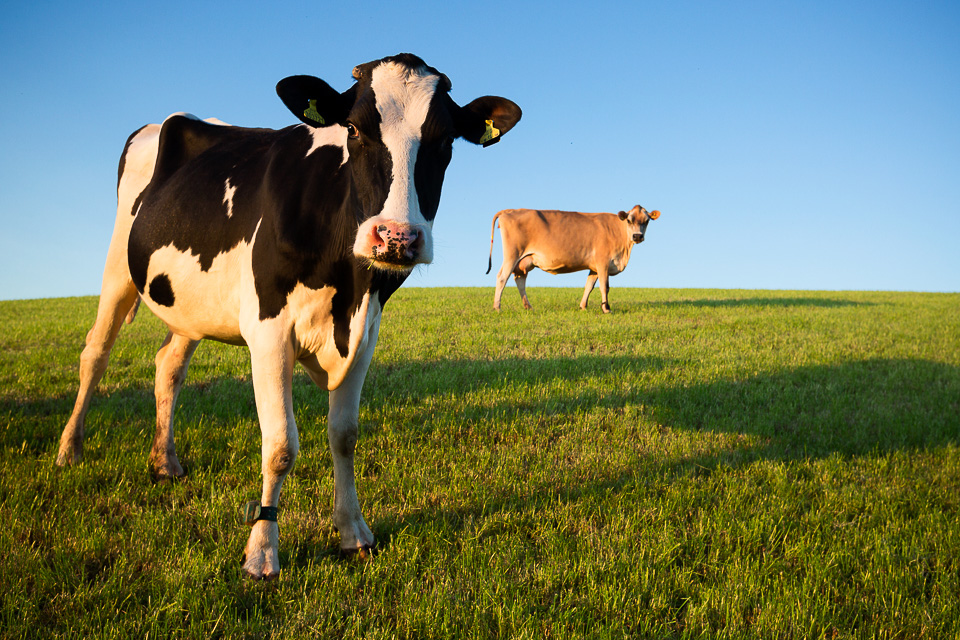 WORLD'S FIRST CARBON CREDITS FROM ENTERIC METHANE REDUCTION ISSUED
---
WORLD'S FIRST CARBON CREDITS GENERATED FROM CATTLE BURPS
In lead up to COP26, Swiss-British Agritech firm Mootral launches the world's first carbon credits generated from cattle burp emission reductions

Mootral now seeking further $2.5 million to close current seed funding round with Series A round to follow later this year
Rolle, Switzerland - April 14, 2021 – Cows are creating the world's first cattle-generated carbon credits thanks to Mootral's breakthrough natural feed supplement, Mootral Ruminant. The cattle feed supplement is proven to cut the amount of methane they release by up to 38%, while increasing yield naturally and enabling production of climate-friendly milk and beef.
Described by one outlet as "the Tesla of cows" and featured in the New York Times, Bloomberg and The Times of London, Mootral Ruminant is the product of years of research, started by leading research facility Neem Biotech, which led to the birth of spinout company Mootral.
Mootral Founder and CEO Thomas Hafner, life sciences entrepreneur and co-founder of Zaluvida Ventures with nearly three decades of experience in the industry, is now seeking a further $2.5 million in investment to close the current seed funding round, with a Series A round to follow later in the year, to help realise his vision of providing Mootral Ruminant at no cost to farmers across the world. This represents a huge opportunity for agriculture to play its part in fighting climate change, and opening a new market in carbon offset.
Agricultural emissions are set to be under scrutiny at the COP26 climate summit in November this year, while the global carbon market, estimated to be worth USD $215 billion, is anticipated to grow even further after a 34% leap in 2019 on the previous year. Mootral is the first company to sell carbon credits generated through reductions in cattle methane emissions meaning businesses across the globe can purchase CowCredits to off-set their emissions. Mootral's carbon credits are now also eligible for use as part of global climate reduction schemes such as CORSIA (Carbon Offsetting and Reduction Scheme for International Aviation).
Mootral estimates that if all 1.5 billion cows in the world ate Mootral Ruminant for a year, the reduction in methane emissions would be equivalent to taking 330 million European cars off the road - more than currently in use in the EU. It also means over half a billion carbon credits could be generated, making Mootral one of the most scalable currently available solutions in the fight against climate change.
Currently Mootral feed is used by commercial dairy farms such as Brades farm in the UK which supplies premium barista milk to the UK's leading coffee shops, including the high-end chain GAIL's.
Mootral, which is leading the charge for sustainable agriculture, plans to turn their attention next to the climate friendly beef market with pilots taking place in the US and Europe this year, as part of a bid to get sustainable meat on the menu in steakhouses across the globe.
"It's time for us to help cows become part of the solution in the global fight against climate change."
Thomas Hafner, CEO and Founder of Mootral
Thomas Hafner, CEO of Mootral, comments: "Cows play an important role in our ecosystem, improving soil quality and supporting carbon sequestration, as well as providing a great source of nutrition. It's time for us to help them become part of the solution in the global fight against climate change. By bringing down methane emissions, which is 84 times more potent as a greenhouse gas than carbon dioxide in the first 20 years, Mootral is a scalable technology that opens a window of opportunity to avert climate catastrophe while we decarbonise the economy.
He continues: "We're very excited to launch Mootral carbon credits on the market: they offer superb value to buyers, make a real difference to emissions, and help sustain our ancient farming communities and traditions. I'm on a mission to make this feed supplement available at no cost to all cattle farmers eventually but I need forward-thinking investors to get on board today for that to happen and to help us scale up internationally. We're seeking investors who want to tackle climate change globally but to make a difference locally. Ethical investors who hope to support farmers within their supply chains to cut emissions whilst also being able to increase yields and sell their milk at a premium."

For more information on Mootral investment opportunities or to buy Mootral's carbon credits please visit mootral.com/invest and mootral.com/carbon