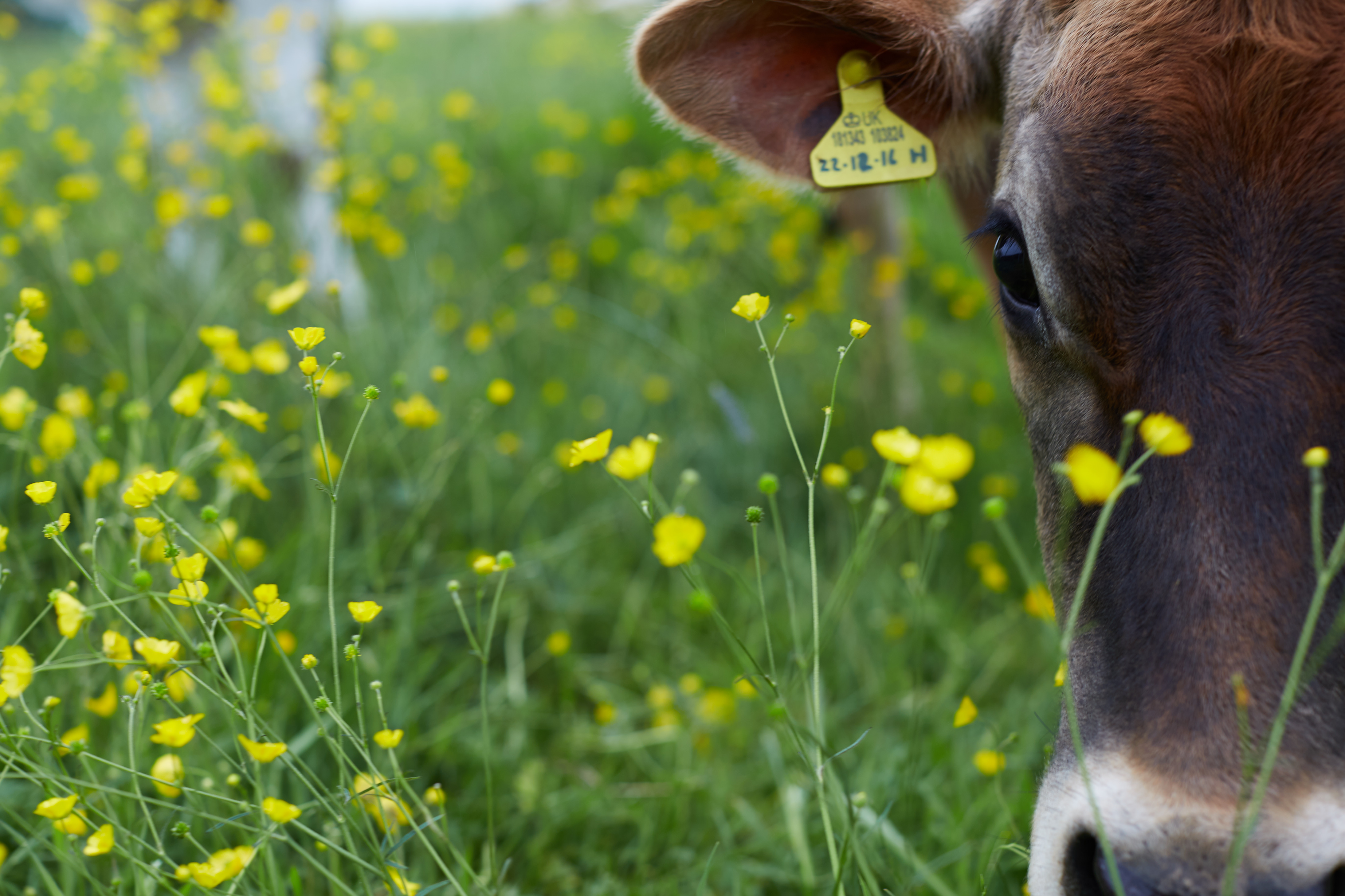 The Lancashire Dairy Farmers Supplying Milk to the Country's Top Coffee Shops
---
It wasn't the best of times for the Towers family. Like many farmers, falling milk prices and increasing competition from supermarkets were putting more pressure on the family's agricultural livelihood.
'Things weren't going great,' recalled Edward Towers. 'We were wondering whether we could pay the bills and if we were going to get through the challenges that life on a dairy farm can bring. We had to think of ways we could change our circumstances. But if things had been going really well, we wouldn't have innovated. We innovated because things were so tough.'
Farmers have conjured up many diversification ideas from opening tourist attractions on their land to establishing their own farm shops. The Towers family decided to stick with milk. Through their business, Lune Valley Dairy, they sell drinking milk. And, with help from their Holstein-Friesian and Jersey herd, the family have worked with coffee experts to create the UK's first barista milk.
'It's a milk packed with protein and butterfat and that works really well for making a good pattern on the top of lattes,' said Edward, 26. 'We brought the Jersey cows back from Denmark and worked with a coffee consultant. We were really impressed with the milk from them.
'It was the key to developing the ideal milk for coffee. And our goal is to produce the most consistent milk possible while maximising the welfare of our beautiful cows. We look after them very very well. It's important to us that they have a fantastic quality of life.'
There are 14 generations of the Towers family who have farmed the valleys around Lancaster. They have been at Brades Farm since 1960 when Edward's grandfather, Richard, moved there with just six dairy cows. In the early days the local milkround was done in the family car but within a year Richard had doubled his herd to 12.
'He actually bought his first milk round when he'd been drinking at a local farmers' dinner dance,' said Edward. 'This was much to my grandma's dismay as she hadn't been consulted. It was how they started, though, with a round delivering to houses and shops. It grew over time.'
Since then several members of the family have worked on the farm including Edward's parents, John and April, and 28-year-old brother, Joe. Edward had spent time working on various farms around the world, including New Zealand, Australia and America. Joe also worked on coffee plantations in Tanzania. Together, the brothers are helping to lead the family business into a new era.
'I always wanted to work on the family farm,' said Edward. 'When I first came home it was in the middle of a dairy crisis. It was a really hard time and our farm wasn't really sustainable at that stage.
'Joe came back into the business a little bit before me and he had ideas he'd studied at university that he was putting into place. Then I continued that with him when I came back.'
It is their innovative ideas that have forged a new future for Brades Farm and the milk they produce. Today, they have more than 400 cows. As well as still producing drinking milk for the local area, they supply coffee shops across London with their specialist barista milk as well as high end restaurants and hotels. They also produce a single source double cream loved by chefs.
Having established themselves in London they are now expanding into other cities including Manchester and Liverpool and want to supply Lancashire coffee shops. They've already made a good start supplying Kircabi Roasters in Kirkby Lonsdale and Crosby Coffee.
John and April still work on the farm with Joe, who is responsible for the milk once it leaves the cow. Edward has driven great technical improvements on the production side. Along with other staff, he also uses a segway to get around the farm and to milk the cows. The family love working together.
'We never quite knew if it would work, but it really has,' said Edward. 'It is really demanding running a farm but the great thing is you all support each other. When one is struggling, the others step in. You can go very fast on your own, but not too far. As a team, you may go slower, but you go much further.'
Their efforts have been rewarded with accolades including Dairy Innovator of the Year from the British Farming Awards. But rather than rest on their laurels, their innovation has continued with local partnerships including with Farmyard Ales in Cockerham and Atkinsons in Lancaster to produce a beer made with milk and coffee. Having had time to focus on getting their name known in some of the country's largest cities, as well as being at the forefront of developing the barista milk, they are also forward thinking when it comes to animal welfare. They are also looking into ways to enhance the farm's reputation for traceability, high welfare and innovation.
Part of this has been redesigning the farm to include a bridge to connect the Jersey housing to adjacent pastures. The cows have the choice whether to stay indoors or enjoy the pasture.
'We've discovered how to make the perfect milk for coffee but it's not just about that,' said Edward. 'It's also about making sure we look after the cows and the family farm. Rearranging the farm allows us to continue to optimise the quality and consistency of the milk, by maintaining control of the diet of a portion of the cows, whilst giving them the option to graze.
'We love what we do and that's why we take great care in everything at the farm. We now just want to drive forward.'
Read the full story here