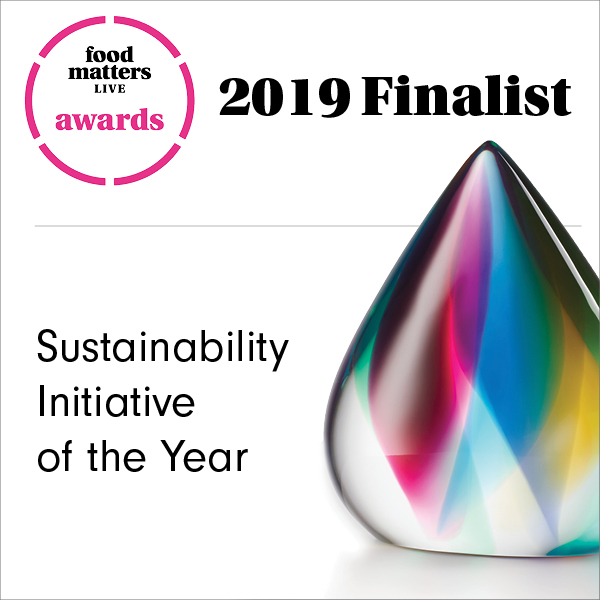 Brades announced as finalists for Sustainability Initiative of the Year at food Matters Live Awards 2019
---
Brades are proud to announce that they have been named as finalists at the Food Matters Live Awards 2019.
The farm has been listed alongside The United Nations & Aduna, Costa Coffee, Little Freddie, Spicebox and Corn Oil Press for the Sustainability Initiative of the Year Award.
The Awards celebrate the very best of the global food and drink sector. There were a record number of entries from around the world, and the judging panel including Paul Foulkes-Arellano, founder of the Sustainable Design Alliance, Wan Mak, Head of Nutrition at Sodexo and Jayne Woodside, Professor or Nutrition at Queens University evaluated each entry.
Brades have been working with Mootral, a Company that produces a natural feed supplement made of garlic and citrus that has reduced the methane emissions of their herd producing barista milk by 30%. Brades believe dairy milk should continue to be enjoyed as part of a balanced diet due to the nutritional and health benefits. When produced correctly it can be far better for the environment and soil health than some popular imported milk alternatives. For this reason Brades feel that by improving how we farm and by reducing our methane emissions we can be part of the solution to climate change. We strongly believe that consumers should be able to reconnect back to where their milk comes from and produce it in a way that they want, moving it away from being a faceless, devalued commodity product.
The awards will take place in London at the Excel in November and they are proud to be nominated alongside such credible competition in such an important category.